People
A day in the life of Head of Client Success Operations
By Lucie Pankova — October 16, 2019 -
Welcome to our 'A Day in the Life' series. Each month, we'll chat with a Mention Me employee to find out more about their role and what it entails, (as well as potentially unearth a fun fact or two!).
This month's interviewee is Michal, Head of Client Success Operations team.
Can you tell us about your typical day?
My typical day starts with checking my inbox, before responding to our clients and their customers' enquiries. It's my job to make sure everything runs smoothly so our clients' customers have the best referral experience possible and nothing breaks. Once I've responded to everyone, I turn my attention to the key projects I'm involved with, focussing on how we can solve any problems internally, make our processes more efficient and improve our products.
I'm lucky to have an amazing team who I can count on to do everything to the highest standards. This is particularly important as I often work remotely (I live 155 miles from London!).
What is the best thing about your job?
People – both clients and colleagues. It sounds like a cliché but everyone here is so helpful and friendly. We often all hang out together after work; I can honestly say I have made a couple of friends here.
What skills are needed to do your job effectively?
My job definitely requires multitasking, high attention to detail and great time management. We have to think on the spot and prioritise requests as they come in, so those three skills are crucial to making sure we resolve every single enquiry efficiently, without compromising on quality.
Which other teams do you work closely with?
On a daily basis, we work closely with the performance, onboarding and creative teams. In general, we work with everyone in the company; from product and engineering to sales, marketing and finance.
How do you measure success in your job?
By the amount of "thank you"s we receive from clients and internally. We don't celebrate as visibly and loudly as some of the other teams, but making our clients happy is what really matters most.
What sort of company is Mention Me to work for?
It's different. I've worked in startups before but none compare to Mention Me. There's something special about this place that you only truly understand once you're in. Yes, we are bold. Yes, we are pink – but it's not just a "wow" factor putting on a front. Everyone is super helpful and friendly. What's most important to me is that feedback and ideas are listened to, and you can wear shorts in the summer (at least in my team!).
What is your favourite brand you work with and why?
Ooh! It's difficult to say just one.
From my own perspective of learning about the platform, it'd be Matchesfashion.
Helping them to implement custom features taught me a lot about how far we can push our system and what it's capable of.
Working with EVE has made me a bit of an expert (not to blow my own trumpet!) in terms of different languages and updating copy.
And last but not least, Police Mutual is my favourite Customer Support team across our client portfolio.
What were you doing before you joined Mention Me?
I've always worked in customer support/services teams across different industries, from insurance to property restoration, although my background is in retail.
What's your most memorable moment at Mention Me?
There's too many to pick just one! But, if held at gunpoint, I'd say forcing the whole company to sing Happy Birthday again so I could record it.
What's your guilty pleasure?
Doom Metal and Jude's Salted Caramel ice cream.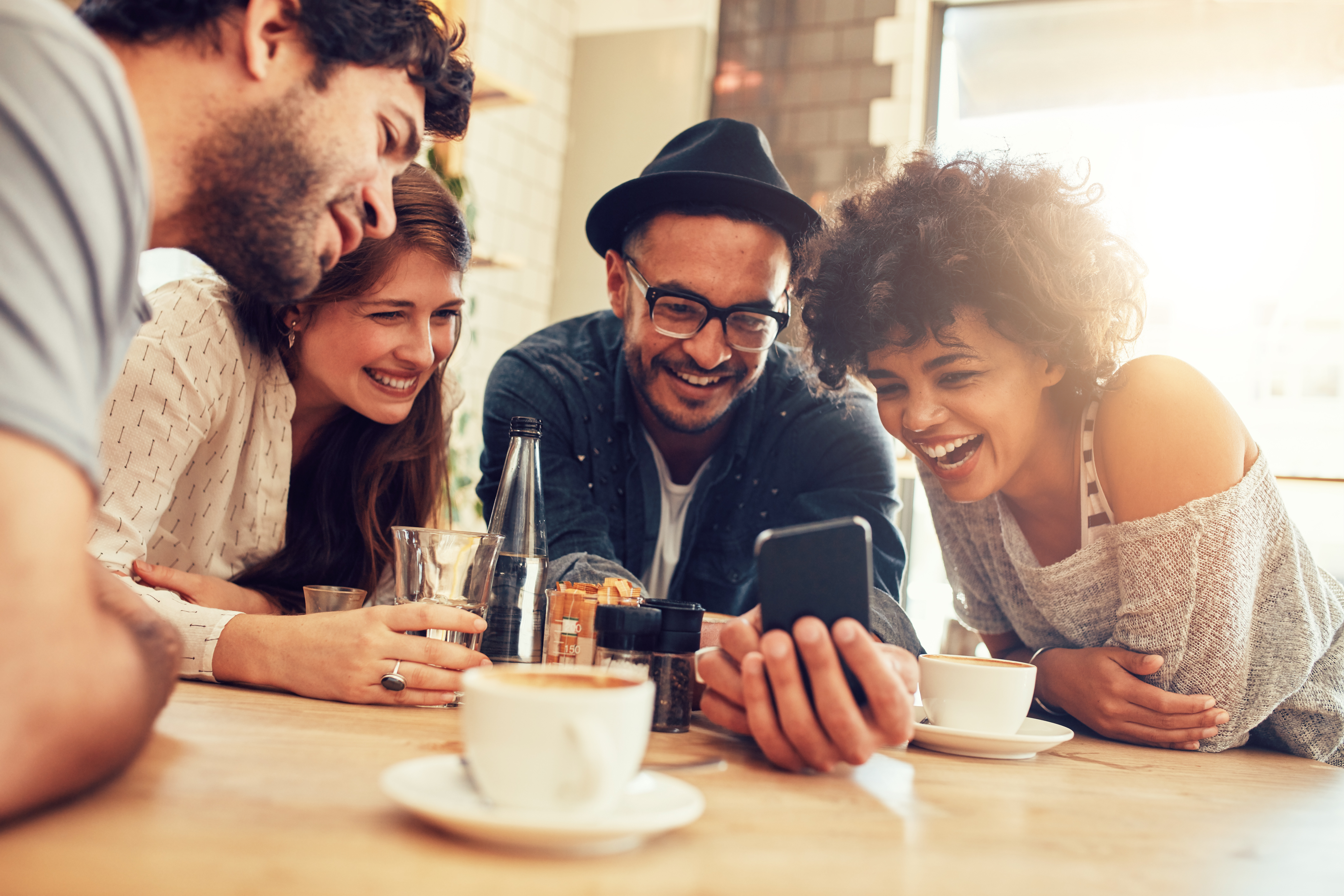 6 ways your business can reach Gen Z
Never miss another update
Subscribe to our blog and get monthly emails packed full of the latest marketing trends and tips