Customers of Cath Kidston love their signature prints with a hint of nostalgia. With such a loyal customer base, referral marketing is an obvious step to capture this advocacy and to drive the acquisition of new customers. Cath Kidston appointed Mention Me to power their referral programme, and since its launch in 2016 it has generated some fantastic results.
Working with their Client Success Manager, Cath Kidston have run numerous AB tests to ensure the referral journey is optimised.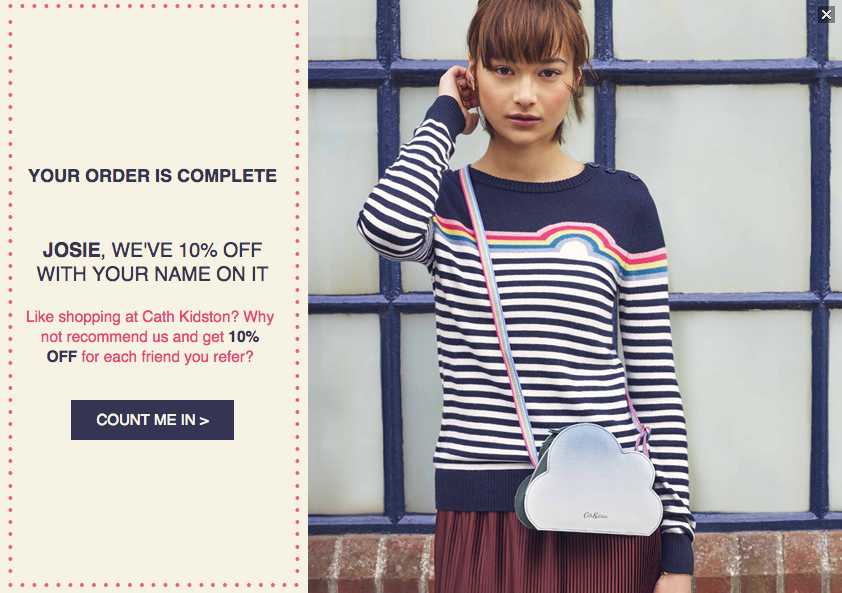 Download the Cath Kidston referral marketing case study to read about how AB testing really helps deliver impressive results, including:
How the Average Order Value (AOV) of referred customers is higher than non-referred new customers
How referred customers go on to make additional purchases
Why copy tests can have a big impact on the likelihood of sharing the brand


Mention Me power the refer-a-friend programmes for 200+ leading brands. You can read the referral marketing case studies for some of them here.