People
A day in the life of... Spyros, Product Manager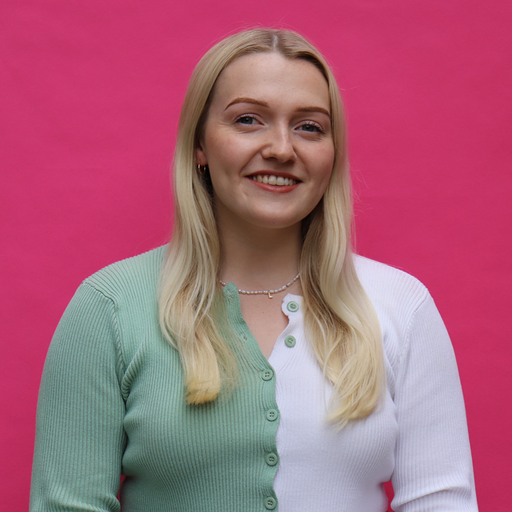 By Olivia Cox — July 14, 2022 -
Read time: 4 mins
In our 'A day in the life of...' blog series, we talk to a Mentioneer about what they love about their job, what a typical day looks like, and their most memorable Mention Me moments.
We chatted with Spyros, Product Manager, to find out more about life on the busy Product team and discover his recipe for doing the job effectively.
What does a typical working day look like?
Is there a typical day for Product Managers?
I start by updating my list of "things I want to get done by the end of today". I'm quite ceremonial about this since I found out (by experience) that it's the best way for me to make sure every day is as productive as possible.
After that, I meet with my team and share updates for the day.
I spend the rest of my time in meetings, working on goals, preparing the next sprints, learning about the product, updating the roadmap or doing research. I'll also run interviews, write research briefs, synthesise learnings and communicate them with teams, look at data and make plans for the future.
What's the best thing about your job?
It has to be the direct access I get to our clients. The ability to formulate research objectives and book calls with clients is invaluable, and it's something I've almost never had in previous roles. It's so important for the Product team to own the research.
I love following the process from discovering a problem to finding a solution, and then working with cross-functional teams to test it out with users.
From time to time, the deep insights I get when I push hard on a question with a client can give me goosebumps!
What skills do you need to do your job effectively?
The recipe I've found works best for me has the following ingredients:
Being curious and being prepared to be wrong. This often involves actively seeking out "other options" that will prove me wrong.
Falling in love with the problem before falling in love with the solution. It's a constant battle to stop yourself from jumping to solutions too early.
Finding the right pace between taking the time to explore, discover and analyse, and delivering customer value.
Planning. Being methodical and systematic about how you approach things goes a long way.
It's always a challenge to know how much of each ingredient you should add to the mix because every recipe is so unique!
Which teams do you work closely with?
I spend most of my time brainstorming and planning with UX/Design and Engineering, but I also spend time with Client Success Managers and other stakeholders.
How do you measure success in your job?
I use the same KPIs I use for measuring our targets and goals. That's how I measure some of the impact and value of my work. I focus on solving different problems, chasing business objectives, and pushing the needle on what matters most. Whether that's feature adoption, user engagement, customer satisfaction or cost reduction.
At the same time, it's also great to get positive feedback from my colleagues that I'm doing the right things to drive the product forward and deliver value to our clients.
What sort of company is Mention Me to work for?
Mention Me is a great place to learn and develop.
There's a lot of appetite to improve the product and grow the business, and Management provides teams with a good level of autonomy. At the same time, there's a commitment to building a supportive environment that empowers teams to try new things and learn from each other.
Which client is your favourite brand to work with and why?
I love working with clients who are amongst our most passionate users. The innovators and early adopters, and the ones who are most open to talking about their frustrations and pains, business goals and growth ambitions.
They're the sort of users that are willing to bend the product to make it work exactly as they need it to. They share so many great insights with me that help me enable some of that growth for them.
What were you doing before you joined Mention Me?
I was a Product Lead for a fashion retailer. I moved to Product after being a Business Analyst, having spent some time in the media tech, gaming and SaaS spaces.
What's your most memorable moment at Mention Me?
Our first major product release in 2022. It was great to celebrate our success after some tough rounds of research.
What's your guilty pleasure?
My first double shot of espresso and croissant after having walked to the office for an hour and a half!
Hybrid working has been the best thing to happen to me in a post-covid world, and getting to walk to the office and clear my mind is a refreshing way to start the day. I'm not sure I should be having those croissants though…
We're currently hiring at Mention Me – and you could be exactly who we're looking for.
Click below to see our open roles and find out how to apply.

How Mentioneers are celebrating Pride 2022
Never miss another update
Subscribe to our blog and get monthly emails packed full of the latest marketing trends and tips