People
A day in the life of... Cookie, QA Lead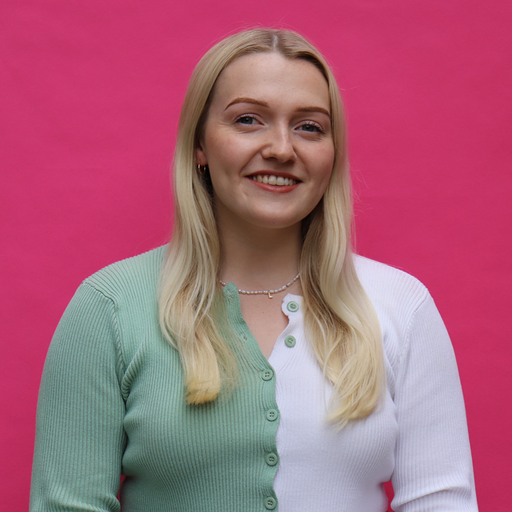 By Olivia Cox — June 8, 2022 -
Read time: 5 mins
In our 'A day in the life of...' blog series, we talk to a Mentioneer about what they love about their job, their most memorable Mention Me moments, and how they relax after a busy day.
Cookie, our Quality Assurance Lead, has his daily schedule packed with testing, meetings and planning to ensure our platform runs at its best. But he's recently picked up a new role that's keeping him extra busy: Mention Me's top LinkedIn advocate.
Read on to find out what Cookie gets up to as our QA Lead.
What does a typical working day look like?
At the start of every morning, we have a QA team meeting to talk about what happened the day before, what's coming up, and share advice on any tricky areas.
After that, I'll be in one-to-one meetings or I'll work on planning and refinement with individual teams. We go through all the work coming up in the next two weeks and break it down, so we know how we'll implement it, work on it, and test it.
Everyone scores each ticket based on how much effort they think it'll take, and we chat through any discrepancies. I'll be the person who asks all the difficult questions.
I've implemented pair testing, which is now our first port of call for testing tickets that come from a developer. I'll sit with a developer and they'll run through what they've done, and we do half an hour of testing together.
We'll either fix any issues there and then, or within the next couple of hours. Before we started pair testing, this could take up to a week and a half!
I'll also have meetings with the Engineering leadership team, and work on rewriting policies for how we test in the future.
What's the best thing about your job?
When I get to talk to my team and advise them on any issues they're dealing with. It's rewarding to help them get to where they want to be and feel like a part of their growth.
I love the rest of my job as well. I love pair testing, questioning things and improving processes. But in general, the best thing is challenging my team to be better — and watching them get better.
Which teams do you work closest with?
I mainly work with the different teams within Engineering, but I'd like to work closer with client-facing teams.
I've recently been getting involved with the Marketing team through their LinkedIn employee advocacy initiative [where Cookie scooped the top prize for his witty captions], which I'm really enjoying.
How do you measure success in your job?
I specifically measure things like the number of bugs that slip through the net, or the number of incidents we have that are caused by missed defects.
But overall, I think it's about the confidence in releasing what we've worked on. How confident are developers to release a piece of work that I've tested, or my team's tested? If they're not confident, that means they're not confident in my ability to challenge, question, and find the issues that need fixing.
What sort of company is Mention Me to work for?
It's an exciting company because we've got a core product that works exactly as we define it, as we designed it to. But there's so much room for growth, and we're pursuing that growth intently. There are limitless possibilities.
It's also an introspective company that's always looking to improve things internally — such as career progression and benefits — particularly as we expand at an exponential rate.
We're hiring so many new people that are continuing to grow the great culture we have here.
What were you doing before you joined Mention Me?
I was at another company doing the same job I'm doing now. They previously had no testing function, so I had to come in and build it from scratch. They went from having four or five incidents every week or fortnight, to around two incidents a quarter.
My job was to make things less complex for the team, but also increase their confidence in releasing work. I helped reduce the release schedule after a build to about half an hour.
How did you find the onboarding process?
Because I'm a leader in the Engineering team, I had a lot of meetings whilst onboarding. I had a 15-minute call with most people in the business, because the teams were a lot smaller when I joined Mention Me at the start of 2021.
It was nice to get to know the faces of everyone at the company. My onboarding made me feel like I had a purpose as soon as I started.
What's your proudest work achievement?
I'd say it's when Mark (our Marketing Director) messaged me to say I was his favourite employee because of my LinkedIn posts. Even though it was a lighthearted comment, getting that nice feedback was a massive boost.
I definitely feel like much more of an ambassador for the company than I used to because of winning the LinkedIn competition, which is an important part of my growth within the team.
There are plenty of other things I've done that I'm proud of, but that's definitely up there.
What's your most memorable Mention Me moment?
Probably our company social in September, when we did a clay pigeon shooting competition in our Mention Me houses (Lioness for the win). There were three of us standing side by side who didn't miss a single one. On the last shot, the euphoria was palpable as we all got perfect scores.
What's your favourite way to unwind?
Playing video games. I have a toddler and a wife, and we've got a lot of things to do. But maybe three times a week, I get an evening where I can just sit down for a few hours after my toddler's gone to bed to play some games.
We're currently hiring at Mention Me – and you could be exactly who we're looking for.
Click below to see our open roles and find out how to apply.

The Psychology of Referral: Cialdini's 6 Weapons of Influence
Never miss another update
Subscribe to our blog and get monthly emails packed full of the latest marketing trends and tips