People
A day in the life of a Client Onboarding Project Manager
By Lucie Pankova — July 10, 2019 -
Welcome to our 'A Day in the Life' series. Each month, we'll chat with a Mention Me employee to find out more about their role and what it entails, (as well as potentially unearth a fun fact or two!).
This month's interviewee is Ruth, a member of the Onboarding team since February 2018.
Can you tell us about your typical day?
As an Onboarding Project Manager, there's no such thing as a typical day – that's part of the reason I love my job!

I always check my inbox first thing and respond to emails received overnight from clients based around the world; I'm currently working with clients in Israel, Singapore, Hong Kong and New York, to name a few countries. Then I'll create a plan for the day ahead around my scheduled meetings and what I'd like to action for my clients. I'm obsessed with to-do lists – I couldn't get through the day without one!

Next, I'll prepare for any scheduled kick-off calls by reading sales handovers, reviewing clients' websites and flows, updating kick-off decks and making sure the client accounts on our platform are set up correctly. Then I'll test some of my current clients by checking our tags are correctly implemented on their production site.

I touch base with every client in my funnel at least once a week, so I have a couple of client catch-ups most days. Once a client goes live with their referral scheme, I run upstairs to our loft office to bang the gong so everyone knows the scheme is up and running – always an exciting moment!
What's the best thing about the job?
I love the adrenaline of putting a client live, seeing their referral scheme running on the site and their integration logs coming through correctly! It's very satisfying, especially if you've overcome challenges to get there.
What skills are needed to do your job effectively?
In my role, the most important skills are communication, organisation and time management. Communicating well with a client keeps everyone updated on what's happening and required actions; being organised means I can juggle twenty live clients at any given time; time management helps me organise and prioritise tasks.
Which teams do you work closely with?
The beauty of onboarding is that you work closely with all teams across the company.
We work with sales from the beginning of a client's lifecycle to understand their expectations and set-up. Once the client kicks off the onboarding process, we'll work with operations on copy changes and vouchers, the design team on design and, in some cases, engineering for help with any tough technical integrations or unusual setups.
It's a great role that gives you lots of insight into other areas of the business and sees you work with people from every team.
How do you measure success in your job?
Success in onboarding can mean the number of clients you put live each month, but there's a lot more to it than numbers. Sometimes I'm more proud of the months I've put fewer clients live because it's involved a lot of work and figuring out complicated set ups to get there. Overcoming challenges makes the success of putting clients live all the sweeter!
What sort of company is Mention Me to work for?
In one word: amazing! Mention Me is one of the best places I've ever had the pleasure of working. The culture, people and work ethic here makes it such an inspiring place to be. Hard work is rewarded and everyone is encouraged to share their ideas, which makes it the great place it is today. Oh, and there's the snack cupboard! (Haha.)
Which client is your favourite brand to work with and why?
Tough question! I often feel like a parent; you know you shouldn't have favourites but naturally do. I really enjoyed working with Pretty Little Thing recently on a huge and very rewarding project.
I've also particularly enjoyed working with Snap Travel, Ruuby (my first app integration), Angling Direct and more recently VioVet, Birchbox and Crew Clothing!
What were you doing before you joined Mention Me?
After graduating, I worked in PR for a couple of years before moving into an account/operations manager role at a small startup supplying property management software to schools. It was a really varied job that exposed me to the intricacies of running a startup and provided great training for working at Mention Me.
What's your most memorable moment at Mention Me?
This is a tough one, there are quite a few! Here's my top three:
Being awarded 'Most Penguin' at the end of year company meeting in December. Hearing my colleagues' lovely feedback and nominations was heartwarming and emotional. It made all the hard work worth it.
Hosting my charity raffle in August last year. I'm a naturally shy person, so hosting a raffle with others in the company was a big moment and we raised an amazing £3,000 for Bowel Cancer Research.
Laughing! I've had so many funny moments in the Onboarding team. It's amazing to have a team around you that will stop for a moment and make each other laugh when things get stressful. It keeps me going and makes every day fun.
What's your guilty pleasure?
It's got to be cheesy pop and chocolate. One week I blasted ABBA in the office every morning – it was a great way to wake up and get excited for the day ahead but I wasn't very popular that week! I'm also a fan of all things Disney, Taylor Swift, musicals and any other cheesy music genres you can think of. Plus, it's a rare moment when I'm not thinking about chocolate. Mmm!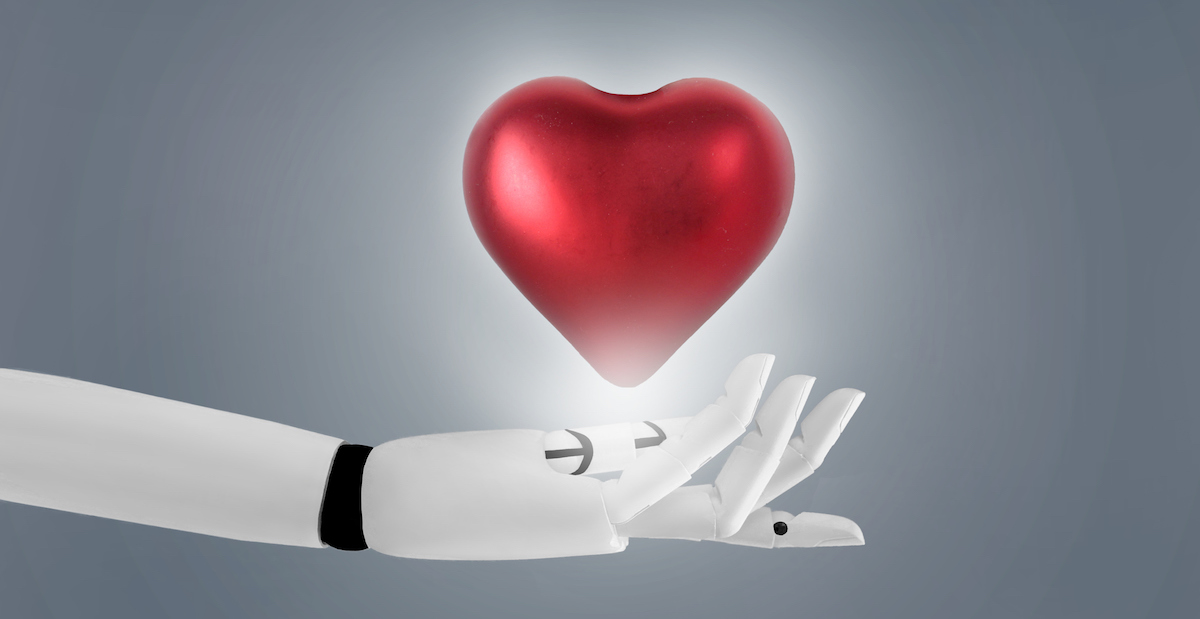 Virtual influencers: the next big marketing trend or latest gimmick?
Never miss another update
Subscribe to our blog and get monthly emails packed full of the latest marketing trends and tips